Degassing Shafts & Rotors
MMEI's patented QUAD-zilla® Shaft & Rotor features a unique rotor head and superior metal treatment that achieves better degassing results in less time. With its ability to operate at lower RPM's, the MMEI design eliminate "dead zones" to ensure complete treatment of the molten metal. The new RHINO sleeve protects shaft for longer service life.  You can use the QUAD-Zilla on your existing degassing unit.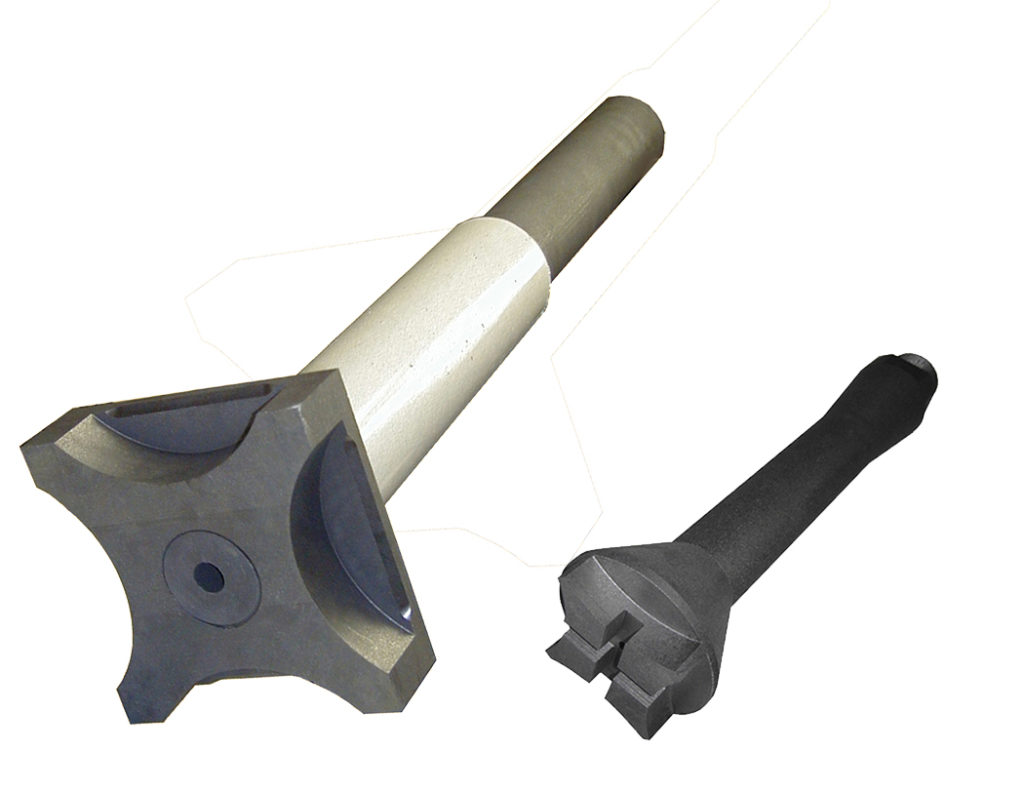 Furnace Treatment Shafts & Rotors
With our state of the art machining centers, MMEI can supply replacement graphite parts for your furnace treatment and degassing equipment.  We offer improved designs, as well as direct replacements if you're not able to make a process change.  With competitive prices and quick deliveries, MMEI should be your preferred graphite supplier.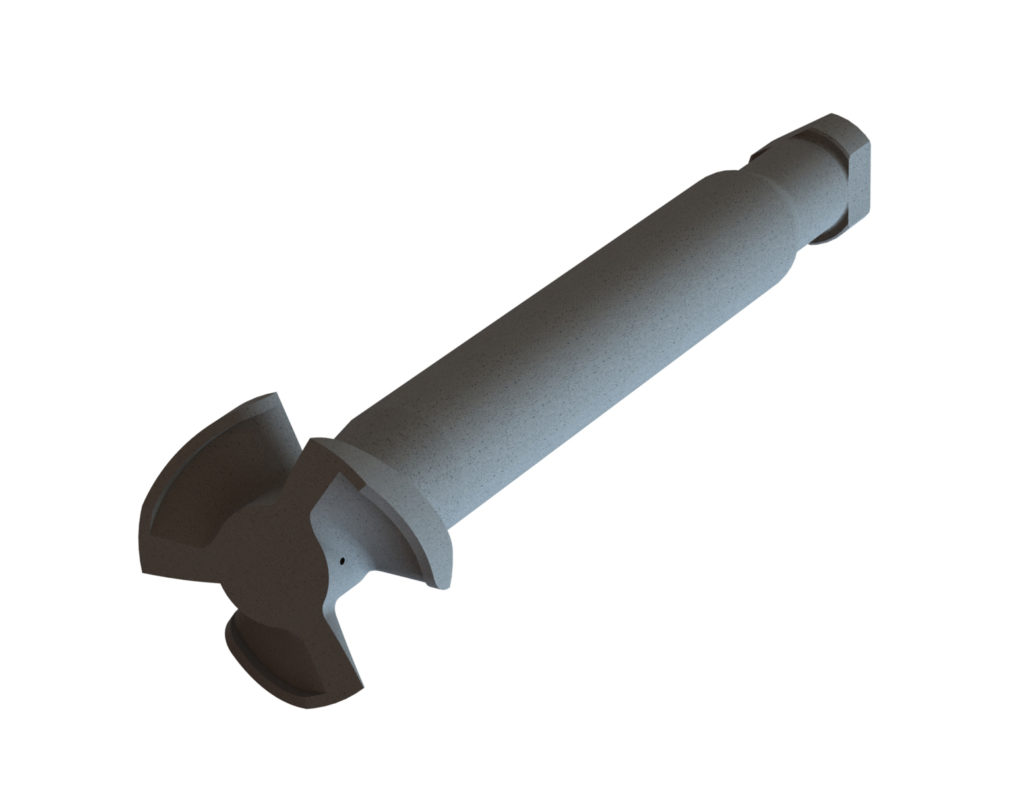 Refractory Lined Pipe
Sch. 40 steel pipe
Available in any configuration

Any diameter
Any length
Straights or elbows
1 or 2 flanges

Replacement liners available

Will reline at our facility

"Special orders don't upset"