Transfer metal safely and effectively with MMEI's Mini or Workhorse launder transfer pumps.
Designed with a robust shaft and rotor, MMEI's launder transfer pumps provide maximum life expectancy and low maintenance costs. With our patented engineered design, replacing parts and servicing your pump is very maintenance friendly. In most cases, a shaft/rotor change can be accomplished in about an hour. As a result, your down-time is reduced and your productivity increases, all while improving metal yields and reducing melting costs.
Applications: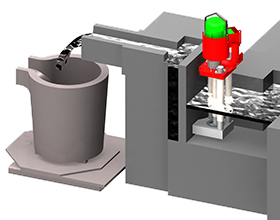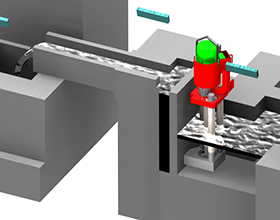 Transfer between Furnaces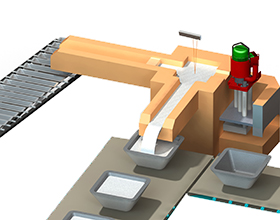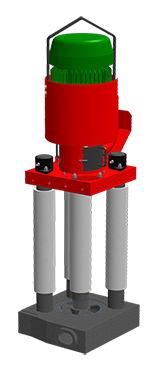 Workhorse Launder Transfer Pump
Mini Launder Transfer Pump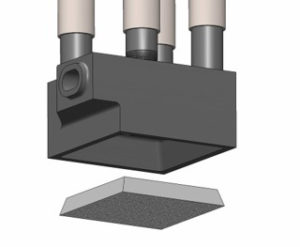 MMEI transfer pumps can also be used to filter your metal!  We utilize a ceramic foam filter on the bottom of the pump, and our unique bottom feed rotor to deliver cleaner metal, every time!
Features
Available in 3 sizes:  Workhorse, Mini & Mighty Mite
Unique mixed-flow rotor generates more flow & lift
Large, robust components
Advanced material protective sleeve protection on shaft and posts
Self-aligning design – no alignment fixture required
Driven with high-efficiency electric motor
Available with filter on inlet
Eliminates need for riser and refractory lined piping
Benefits
We have the right size for your application
Generates more flow and higher lift for superior performance
Engineered for the harsh environment
Provides longer service life
Easy to assemble and repair, reduces maintenance & downtime
Provides precise control of pump operation
Clean metal before transferring, improve casting quality
Reduces part consumption and lowers operating costs
Literature:
Click the links below to open the PDFs: