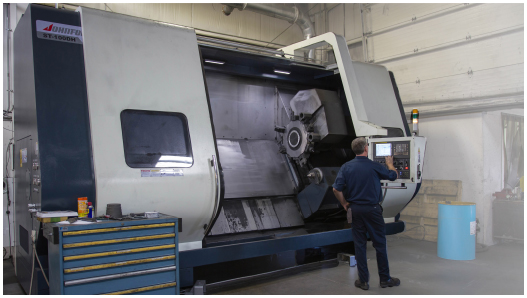 MMEI operates on lean manufacturing principles to deliver the ultimate in quality, pricing,
and delivery of molten metal circulation, transfer, and treatment technologies.
State-Of-The-Art Equipment
MMEI recently installed a new Johnford ST-100 Super Turning Center to produce a mix of complex and large parts—faster. Our 5 axis machining center has live tooling allowing for tooling changeovers with no downtime.
With 100" of travel, it can handle our customers' longest parts with ease, and adds great
flexibility to the manufacturing of our core product range.
Our reputation for delivering exceptional results has stood the test of time because of our commitment to continuous improvement in all aspects of our business.
Please contact us to learn more about how our equipment can improve your furnace
circulation and metal transfer process.