Molten Metal Equipment Innovations – Meet Our Team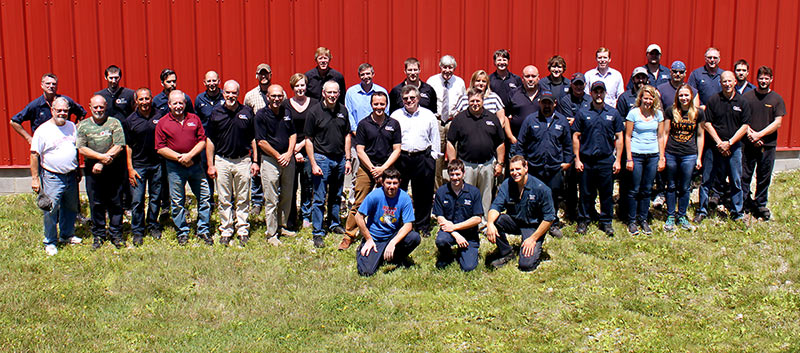 Molten Metal Equipment Innovations is the leading expert in molten metal circulation, transfer, and treatment technologies. MMEI solves metal movement challenges with innovative products, an experienced sales and service team, and custom solutions to improve molten metal flow performance. With 25 years of proven applications throughout North America, Europe and Asia, MMEI provide the best possible value in custom flow solutions and support in the industry. The performance-focused culture at MMEI drives our team to help customers improve their overall metal process, save energy costs, and limit down-time.
Reliable Products
MMEI designs, manufactures, sells, and supports a complete line of engineered molten metal pumps, circulation pumps, and transfer pumps to improve metal flow challenges and solve flow problems. MMEI also offers a complete scrap submergence solution called the ScrapEater. Designed to increase metal reclamation and improve metal quality, this proven solution improves longevity and fast pay-back. To compliment the entire process, MMEI offers complete in-line degassing systems and replacement parts designed to withstand harsh foundry requirements and provide many years of trouble-fee service, while minimizing maintenance costs.
Each product has been expertly engineered and thoroughly water tested in our plant before introduction in the field to ensure maximum performance.
Our proven products, expert service, and custom-designed solutions have been helping customers improve their metal flow processes for 25 years.
Expert Staff
The experts at MMEI are experienced in molten metal processing and have many years of hands-on product applications and system design. Our Field Technicians are trained to address unique challenges and provide fast and professional solutions. MMEI's engineers utilize state-of-the-art software and 3D design tools to develop all products and service parts, customer applications, and furnace layout and design to maximize flow performance.
Custom Solutions
MMEI analyzes each customer's melting process and makes recommendations that increase flow, reduce energy consumption, and minimize downtime. Our team of engineers and technical staff works directly with customers to determine the best overall solution that's both cost effective and reliable. Our molten metal products are designed to perform, save money, and increase productivity, which contributes directly to the bottom line.
Fast Dependable Shipping
MMEI stocks many pump components, engineered systems, and a full-line of service parts to support our customers' requirements for reliable solutions and to limit down-time. With a 95 percent on-time shipping record, MMEI understands down-time costs money. Our facility in Middlefield, Ohio stocks hundreds of products that are often shipped same day to meet immediate requirements.
Safety
Sustaining zero injuries and accidents is our goal. Through good choices, increased awareness, education, training, and proper planning, MMEI is dedicated to the safe operation of our equipment and processes ensuring the safety of our employees, our partners, and our clients.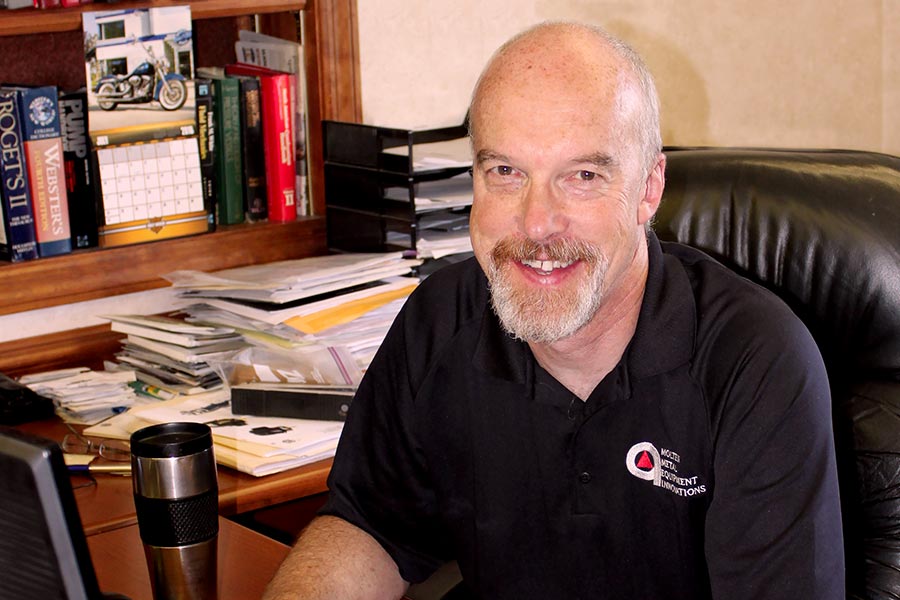 Paul Cooper Disrupts Molten Metal Processing
In 1990, Paul Cooper and Kevin Doherty founded MMEI on the premise that there was a better way to process molten metal. In an industry characterized as resistant to change and carefully adhering to traditions, Paul, a degreed Engineer from Case Western Reserve University, set out to develop a better method to transfer and process molten metal. With the help of his former professors, Paul questioned the feasibility of his designs and concepts. With the persistence and drive characteristic of an entrepreneur, he developed the first working model and convinced his first customer to try it. And it worked!
From the introduction of the first circulation pump to today's fully integrated scrap submergence systems, MMEI has always made the commitment to improve their customer's process with reliable and advanced technological solutions providing better financial returns than the competition.
This philosophy has propelled MMEI as a leader in molten metal processing that they are today. With state-of-the-art manufacturing capabilities, 5S principles, and sales and service locations around the world, MMEI helps its customers improve performance and better their bottom lines. In 2013, Paul and Kevin understood that by investing more resources into his business, they could turn MMEI into a global leader in the metals processing industry. With the help of investors, the partnership has transformed the company into an international contender bringing on expertise and leadership that will take MMEI into the 21st Century. Kevin retired and  Paul remains active with the company as President. Paul continues to push the envelope in making MMEI a better place to work, designing innovative products, and helping customers compete on a global scale.